My Name in Chinese Characters Flower Scroll - Only $32.99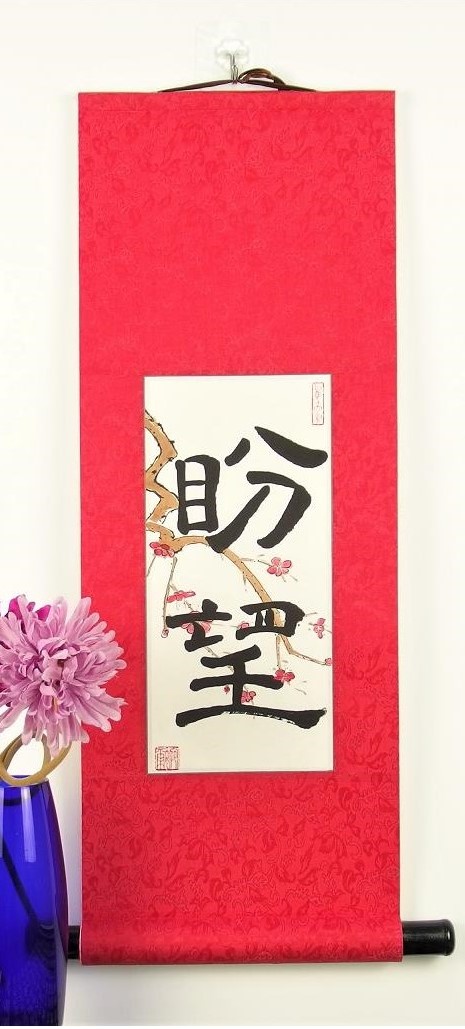 Get a my name in Chinese characters custom made scroll with beautiful hand painted flowers in the background. This Chinese calligraphy item will be customized with your name translated into Chinese. The picture is an example of the background painting. Most names in Chinese contain 2-4 characters. We will choose the size of scroll between 10 X 20 and 11 X 32 that fits the number of characters in your name best.
Also you can choose a custom inscription, which will be written in English under the Chinese calligraphy! Click link for an example of a personalized message in English. You can choose any message for your own inscription. The length of the scroll may be adjusted slightly to accommodate your inscription.
Use the below chart to customize your calligraphy and choose the name you want. Then add to your shopping cart and when you are done shopping checkout quickly and securely with Paypal, Google, or Amazon!
Customize Your Name Scroll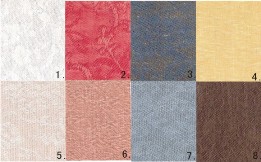 .
This item is 100 % custom made. This artistic process takes some time. Orders are sent directly from our Chinese calligrapher in China and are estimated to take 4-6 weeks to arrive. If you choose airmail it will speed up the process by about 10-14 days.
Go to Our Main Chinese Calligraphy Products Page