Faith, Hope, Love Chinese Calligraphy Paintings Set - Only $94.99


Use the below chart to customize your "Faith, Hope, Love" calligraphy set. Choose between a bamboo and flower background, brown or black frames, and any of our eight decorative silk edgings. Then add to your shopping cart and when you are done shopping checkout quickly and securely with Paypal, Google, or Amazon!
Customize Faith, Hope, Love Character Set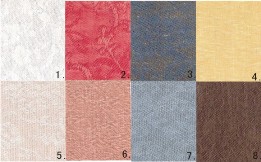 .
This item is 100 % custom made. This artistic process takes some time. Orders are sent directly from our Chinese calligrapher in China and are estimated to take 4-6 weeks to arrive. If you choose airmail it will speed up the process by about 10-14 days.